IRS Form 7004 is called as Application for Automatic Extension of time to file certain Business Income Tax Information, and Other Returns. From the very name of this form, it can rightly be concluded that this form is best suited for all those business entities trying to file their five or six month's federal tax extension legitimately. Some points that comprehensively explain everything important about Form 7004 have been detailed below:
Purpose
Extension is permitted and even held valid if the criteria mentioned below are met properly:
• Form 7004 solely needs to be filled properly without any scope of interpretation and even without ambiguity.
• Tax estimation, if applicable, needs to be perfect or correct.
• It is mandatory to fill the form within the due dates. Along with this, the tax that is owed should be paid in the correct manner.
Verifying the Extension Period
It is important for the tax payers to check the Line number and the Part number they fall under for judging their time eligibility.
• 6-month Extension: A type of return is eligible for a 6 month extension automatically if it matches with the ones highlighted in Part II Line 1b.
• 5-month Extension: A type of return is eligible for a 5 month extension if it matches with part I Line 1a of form 7004.
• It is also necessary for the tax payers to scrutinize or go through Lines 2 and 4 prior to choosing their specific extension period.
Exceptions
Lines 2 and 4 of the IRS form 7004 generally highlight the exceptions which are applicable. These exceptions include:
• Line 2: This is for the foreign corporations not having a business place or an office in the entire United States.
• Line 4: Line 4 is applicable for selected domestic and foreign partnerships and corporations.
Extension Termination
Internal Revenue Service or the IRS possesses the right of cancelling the extension on valid grounds. A notice of termination will genuinely be mailed to an entity or an individual 10 days before the termination date.
Form 7004 can either be filled offline or online. Online filling can easily be carried out at the official website of the IRS. Online form filling on IRS's website is completely free. However, the form filling can also be carried out manually. This can be done by getting the form from one of IRS's local outposts.
Tax payers also have the flexibility of getting the form printed from IRS website. Once the manual or online filling of the form is complete, it needs to be mailed to an IRS authority. Remember, that there is no signature needed in the form. The applicant is not notified by the IRS in case his or her application is approved. However, the IRS informs an applicant if his or her application has been rejected.
The due date for paying tax is mandatory for IRS is concerned with all the forms circulated for filing for various income tax returns as it named. Form 7004 which supports certain forms as prescribed by IRS for the automatic extension of time viz., 5 months or 6 months period is only elongate the time period of ones filing of tax returns.IRS is not giving any allowances to regarding paying the taxes beyond the due dates as applicable. The due date payment – paid or not paid for even the supporting forms concerned with the automatic extension of time for IRS to decide on the merits or de-merits pronouncing the interest and penalties concerning each form that is formed under the form 7004.
The IRS form 7004 in itself covers support for automatic extension of time for certain forms as structured by IRS and Congress, which we can see as per the instructions of each form of IRS under form 7004 eligible to take up the request through for automatic extension of time say 5 months period or 6 months period as the case may be. The due dates are for automatic 5 months extension period form is as follow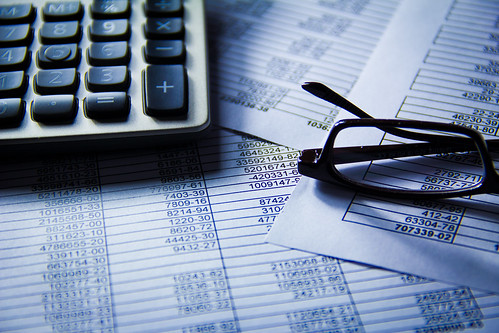 FORM 1065 – U.S.Return of partnership income- In USA, domestic partnership companies file by April 15th every calendar year. They can use form 7004 to get their time extended for filing returns by another 5 months say September 15th in a calendar year if at all they want to seek a time of extension through form 7004.
The extension of filing is granted to partnership companies in USA where-in the partners operate from other country with records and books of account outside USA, the due date as June 15th every calendar year with inbuilt 2 months granted by IRS without form 7004 filing. The outside of USA partnership companies  may enjoy additional automatic extension of time for filing returns for another 3 months extended using the form 7004 which also landing on September 15th as due date in a calendar year.
This is only a kind of privilege allowed to file tax returns in the time given as five months extension period and not the taxes to be paid on the due date with the form 7004.So the taxes based on general calculations as per the account statement of a partnership company whether in USA operating or from outside but operating in USA should file by due date on or before April 15th but can file returns with the use of form 7004 in the case of both partnership companies operating in USA or from outside of USA by September 15th will be the message. However the penalties and interest for the lapsed taxes not paid during the period up to September 15th may be weighed by IRS that may force the partnership company to pay for the lapsed tax amount.
Partnership companies now have an easy access of their tax e-filing on or before the due dates through IRS certified service partner http://www.Etax7004.com
REGISTER NOW and File your Business Tax Extension Today